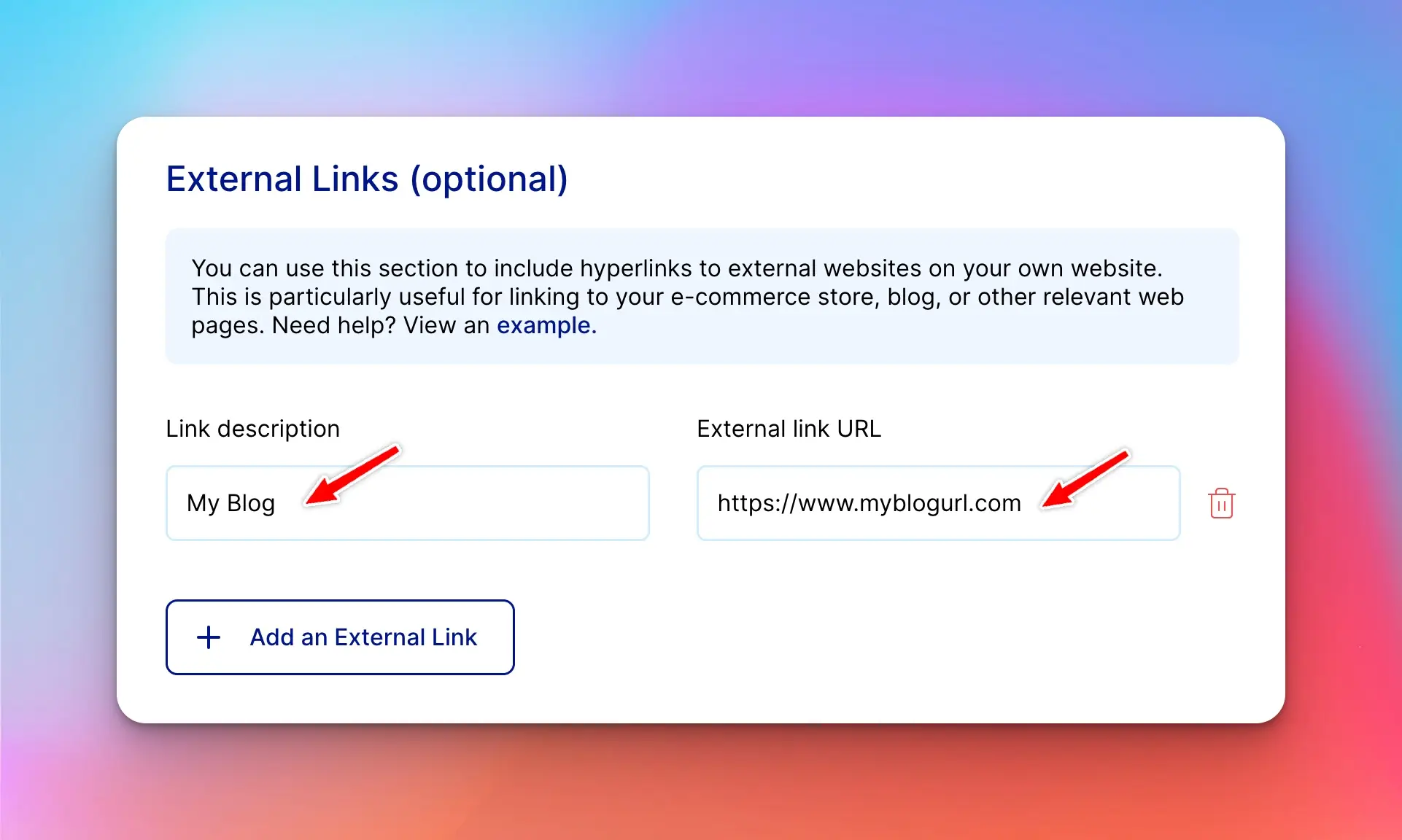 Expanding Your Webfolio Site: A Guide to Adding External Links
This guide introduces a key feature of Webfolio's website builder - the ability to integrate external links. Whether it's linking to your e-commerce store, blog, or any other relevant webpage, this step-by-step tutorial simplifies how you can extend your Webfolio website's reach and offer more to your site visitors. Connect more, offer more, with Webfolio.
Introduction: Adding Depth to Your Webfolio Site
In this section of the onboarding questionnaire, Webfolio empowers you to further expand your website's reach by including hyperlinks to external websites. These links can direct your visitors to a variety of resources, such as an e-commerce store, a personal or professional blog, partner organizations, or any other relevant online platform.
Adding an External Link: A Step-by-Step Guide
The process of adding an external link to your Webfolio site is straightforward and intuitive. Here are the steps to follow:
Navigate to the designated section and click on the "Add an external link" button.
In the provided field, type a concise but descriptive label for the link (e.g., "My Lifestyle Blog" or "Our Online Store").
Finally, paste the URL of the external webpage you wish to link to.
Once completed, the link will be live on your website, enhancing its informational depth and user engagement.
Updating and Removing Links
The evolving nature of your business might necessitate changes in your linked resources. Webfolio enables you to easily update or remove links at any time, ensuring your website always stays relevant and up-to-date.
With Webfolio's seamless integration of external links, you can provide a more interconnected and comprehensive experience for your website visitors.