Tell us about your business and we'll start building your website automatically
Answer a few questions to start promoting your business in under 10 minutes. Enjoy an unrestricted 14-day trial on us.
Responsive design
Websites that look good on mobile, tablets and computers.
Editable content
Change anything on your website very easily 24/7.
Structured content
Pages are organized in a clean and structured manner.
Google-friendly
Auto-generated meta tags and clean code.
↳ Examples of websites created with Webfolio using the "Fresh & Colorful" and "Minimalist" website templates.
What Options Are There to
Make a Website
A website is one of the most crucial marketing tools for any business. It allows you to showcase who you are, what you do, and why customers should choose you.
However, creating a website via a web agency or a traditional website builder can be a costly and time-consuming process. Similarly, having a Facebook business profile is a must, but it does not substitute to a real website where your company information and services are clearly presented. 
Webfolio's lets you create a website simply by answering a few questions in an online questionnaire. It's quick, easy, and ideal for small businesses.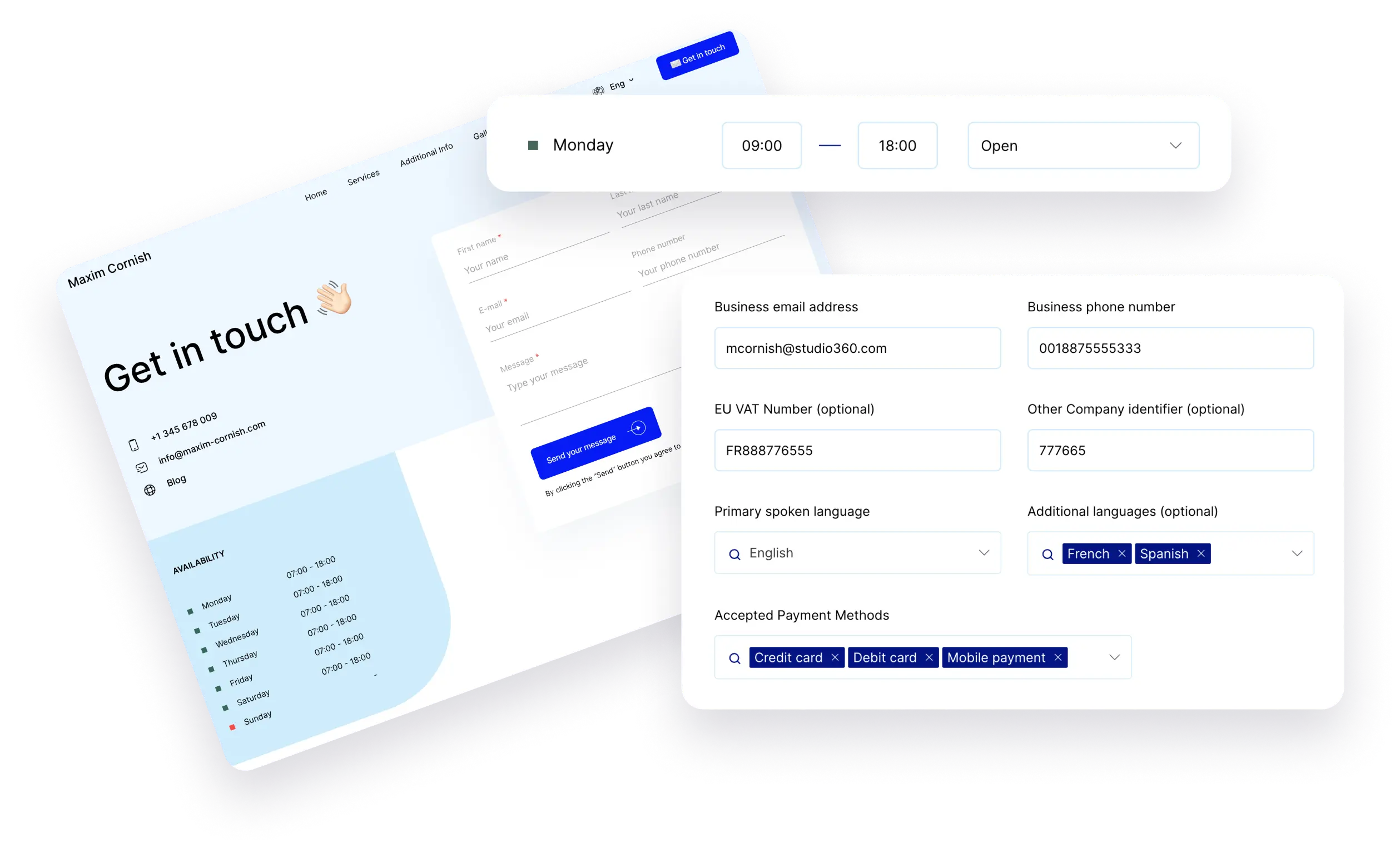 ↳ Your website gets created using the information you provide in the questionnaire.
This makes the website building process much simpler compared to other builders.
Create Your Website From a
Questionnaire

for a Much Simpler Experience
While traditional website builders (drag-and-drop based) offer a range of customization options and templates to create a website, they can be overwhelming and time-consuming for small business owners looking for a simple and effective online presence.  Webfolio's approach is different from traditional website builders: when creating your website, our platform takes care of all the design elements, page structure, navigation menu items, etc. so that you can focus on creating great content.
You only need to answer a few simple questions about your business activities, such as a short presentation of your company, the services you propose to your Clients, your contact details, etc. We have more than 40 fields for you to choose from!
Your website will be created based on the information you provide in the questionnaire. Making edits to any information on your website afterward is also very easy.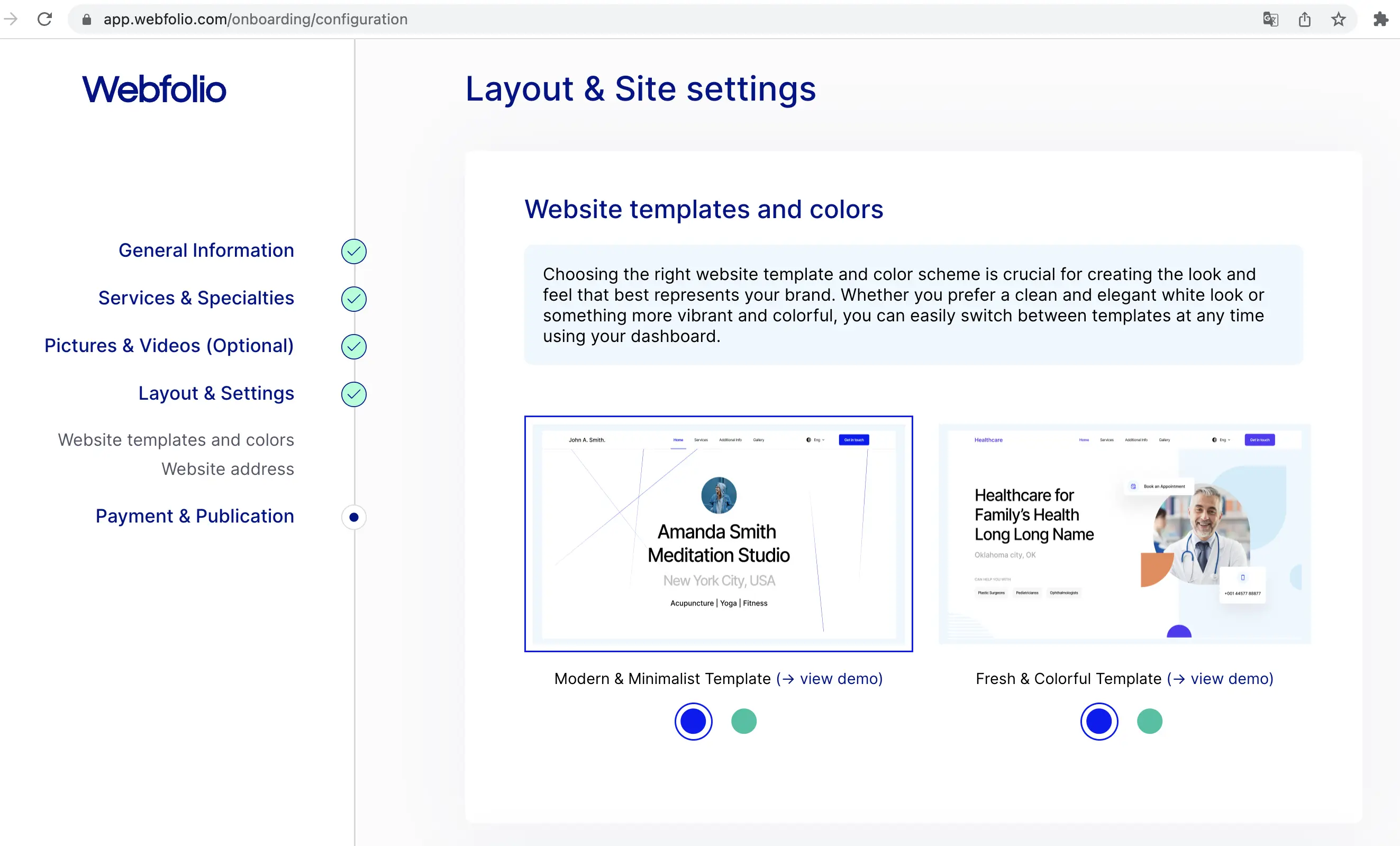 ↳ Choose your website template and address (URL) and publish your site.
Switch between templates at any time using your dashboard.

↳ Choose a free sub-domain for your website or connect your own domain name
↳ Add, edit, remove anything on your website easily via your profile's dashboard
Who Should
Create a Website

With Webfolio Website Builder?
Anyone can create a website with Webfolio. Our platform was developed specifically with the aim of making it universal i.e. compatible with as many scenarios as possible.
Your information (services, contact details, pictures, etc.) will be presented in a clear and structured manner on your website, regardless of your profession or sector of activity.
Webfolio is the ideal website builder if:
People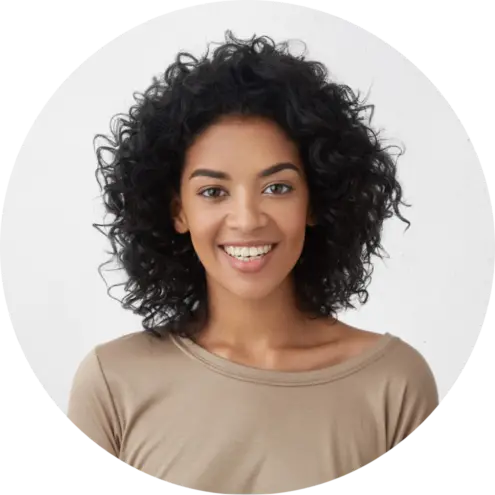 are talking.
With Webfolio, creating a website was a breeze – I had no idea where to start before, but now I have a beautiful, professional-looking site that's really helped my business.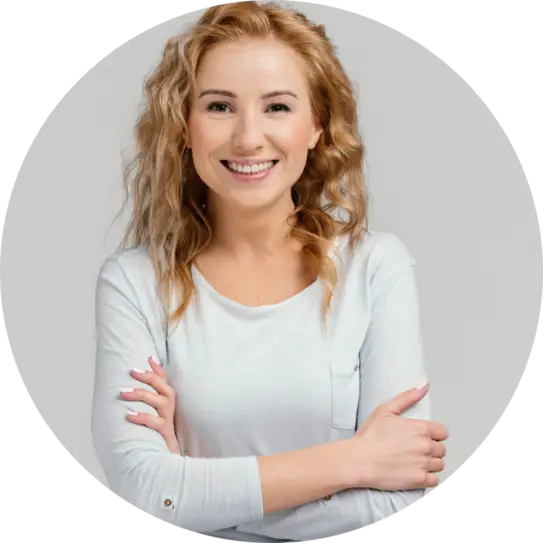 Ava Williams
Accountant
Compared to other website builders, Webfolio was by far the easiest to use. I was able to create my website in just a few hours and I'm really happy with how it turned out.
Antoine Mercier
Yoga Instructor
Webfolio's affordability was a huge selling point for me. It was a fraction of the cost of other website builders I looked at (not even talking about web design agencies), making it an excellent choice for small businesses looking to create a website.
Emma Garcia
Nurse
One of the best things about Webfolio is how easy it is to edit the content on my website. I don't need any technical skills to make updates, which has saved me a ton of time. If you want to create a website, don't hesitate and try Webfolio!
Isabella Brown
Financial advisor
Webfolio made it so simple to create a website for my small business. Their easy-to-use platform put my mind at ease, and now I have a beautiful website that accurately reflects my brand.
Caleb Wright
Real estate agent
Compared to other popular website builders like Wix and Squarespace, Webfolio was the clear winner for me. It was just so much more user-friendly. Webfolio is probably the best website builder for small businesses.
Mia Thomas
Hair stylist
I was worried that creating a website would be too complicated, but Webfolio's platform was incredibly easy to use. I was able to create a website I'm proud of without any prior experience.
Camille Girard
Styliste
I tried a few different website builders before settling on Webfolio to create a website for my business, and I'm so glad I did. It's the perfect fit for me, and has really helped me grow my online presence.
Gabriel Davis
Attorney
Frequently Asked Questions.