Create a full website simply by filling out a questionnaire
Stop ❌ struggling with complex tools. Try the only platform that can generate a website with images and text from an online questionnaire.
14-day free trial
Satisfaction guaranteed
Cancel anytime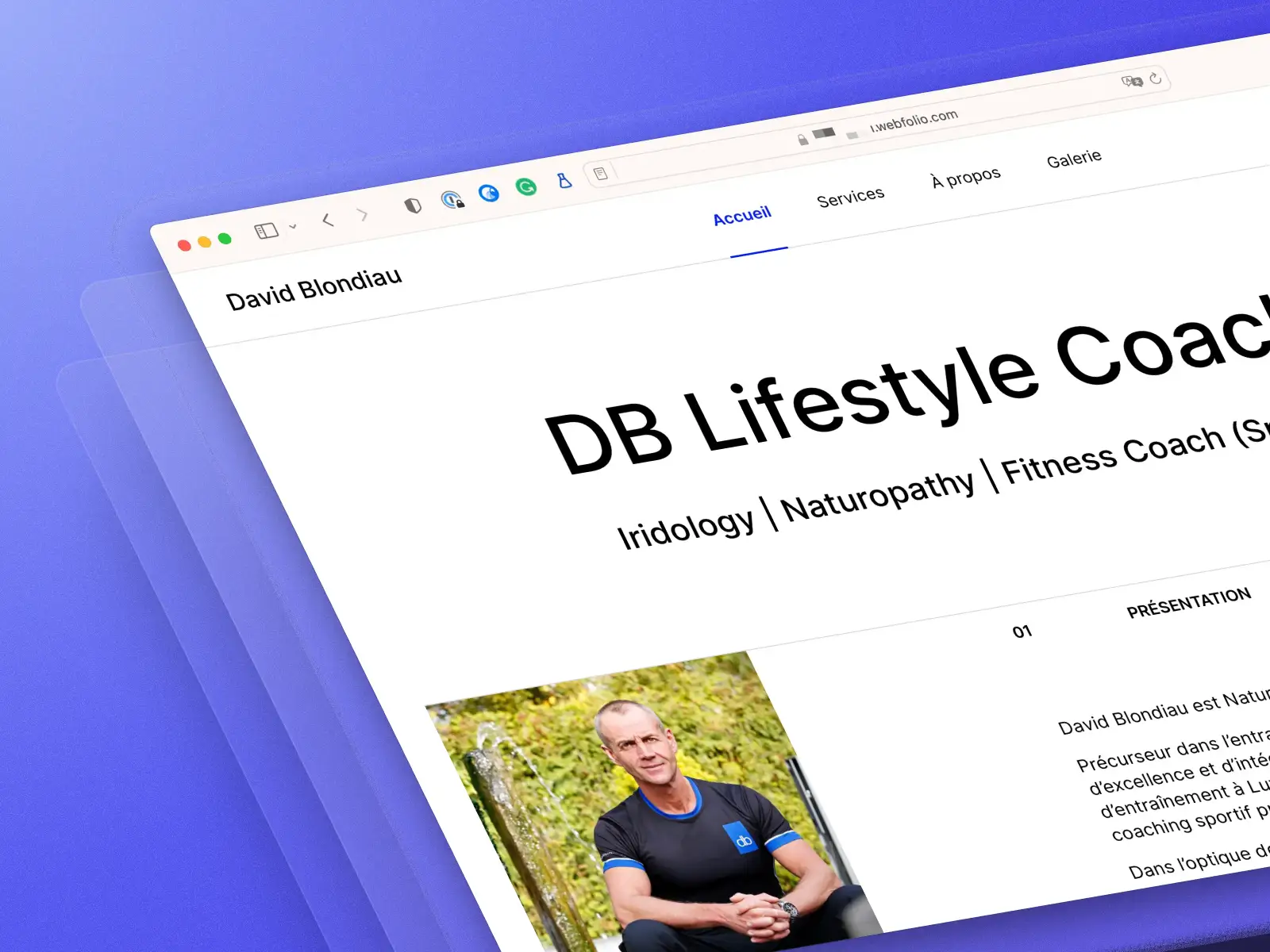 No Fake Promises, No Stress
Your Website Online in 10 Minutes 🕒
Choose from over 50 pre-defined fields to describe your services.
Beautiful Pre-Designed Templates 🤩
Each page of our templates is tailored to present your company's information, services, specialties, media, and contact details in the most engaging and effective way.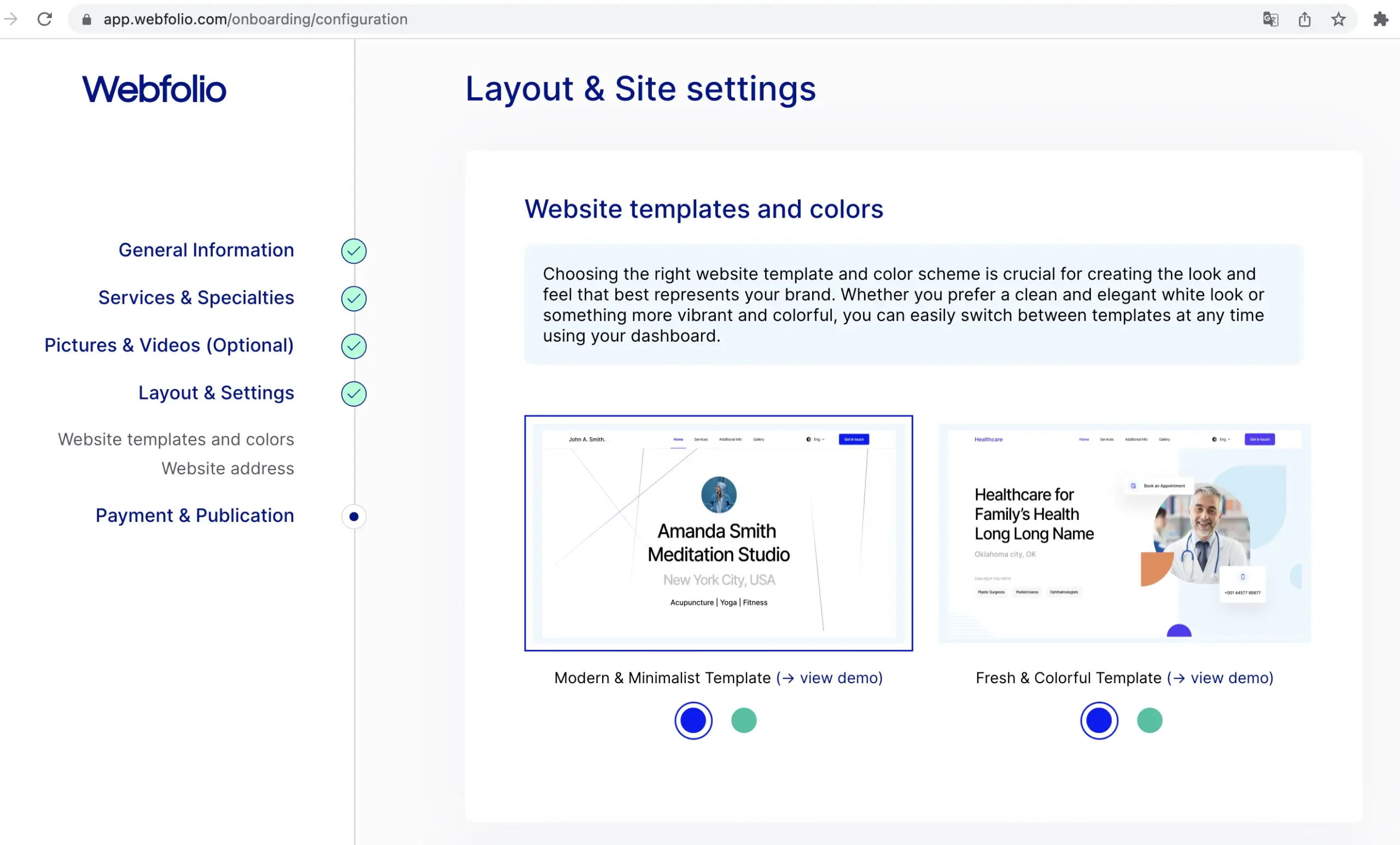 Free Address (URL) for Your Website ⭐️
The cost of a domain name can be a concern for those starting out. Our Starter Pack mitigates this by offering a free sub-domain (xyz.webfolio.com) for your website.

Ultra-Fast Website Hosting in 180+ Countries ⚡
Webfolio uses Amazon CloudFront (CDN) to deliver your content quickly and efficiently. No matter where your visitors are located, they'll be able to access your website instantly.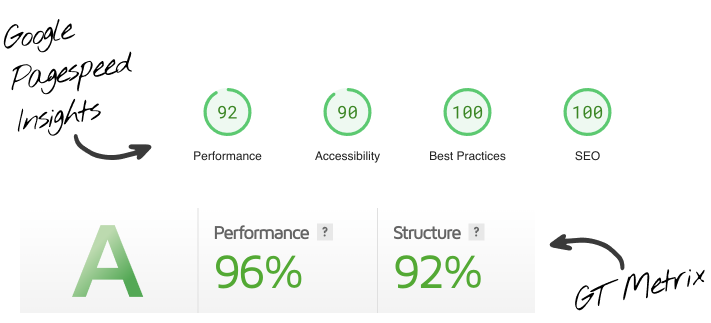 Self-editable Content 🛠
Easily edit your website content from anywhere using your smartphone, tablet, or laptop. Updating your website takes just a few minutes, and you don't need any technical skills to do it.
Cancel at Anytime ✅
If you decide that Webfolio no longer meets your needs, you can contact us or cancel your account yourself with just one click from your profile's dashboard.
No Complex Options, No Useless Features ❌
We provide an intuitive, questionnaire-based process for straightforward website creation, focusing on essentials for your business or personal brand growth.
Start Receiving Client Requests Immediately 💬
All your contact details are prominently displayed on your website, and a pre-configured contact form is ready for your audience's inquiries.
FREE LISTING in Our Online Directory 🔍
Enjoy a bonus boost in visibility! Every website created through our platform receives a free listing in our exclusive online directory of professionals (currently in beta test).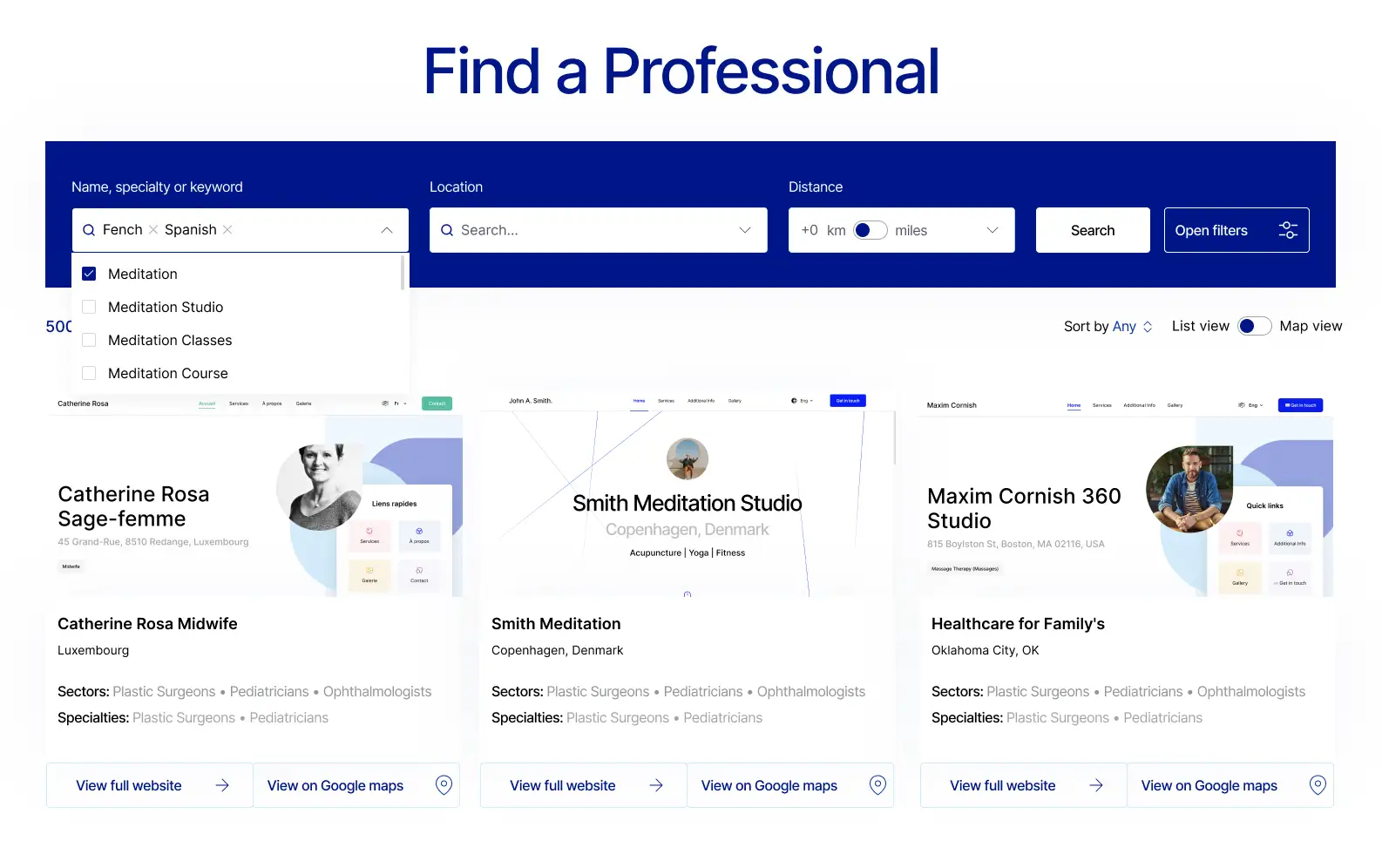 Finally, a Website Builder That Works Flawlessly for Thousands of Sectors of Activity Including Yours!
Learn About Webfolio's Other Features
How it works
Step-by-step guide to creating a website with Webfolio.
Pricing
Stop wasting time and money. Start for free and decide later.
Website templates
For those looking for a clean and contemporary look
Create a Website Now
Build your website in minutes with the only questionnaire-based site builder.
Explore all the features of Webfolio for 14 days, free of charge.
14-day free trial
Designed specifically for small businesses
Cancel anytime