Create a full website simply by filling out a questionnaire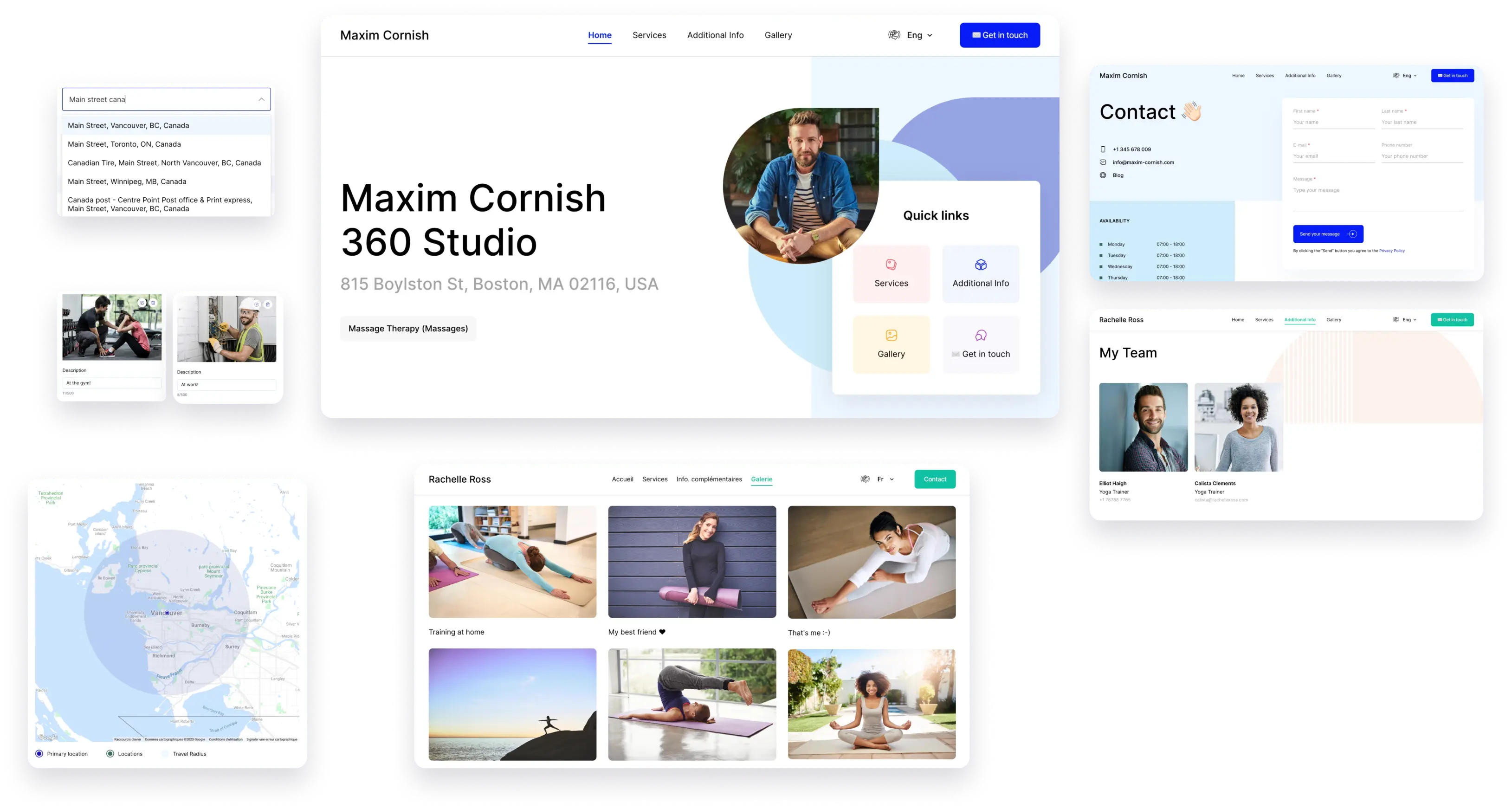 96%
performance on Google PageSpeed
100%
responsive design (mobile-friendly)
Easy. Stylish. Affordable.
The Easiest Website Builder on the Market
Stop ❌ struggling with complex tools. Try the only platform that can generate a website with images and text from an online questionnaire.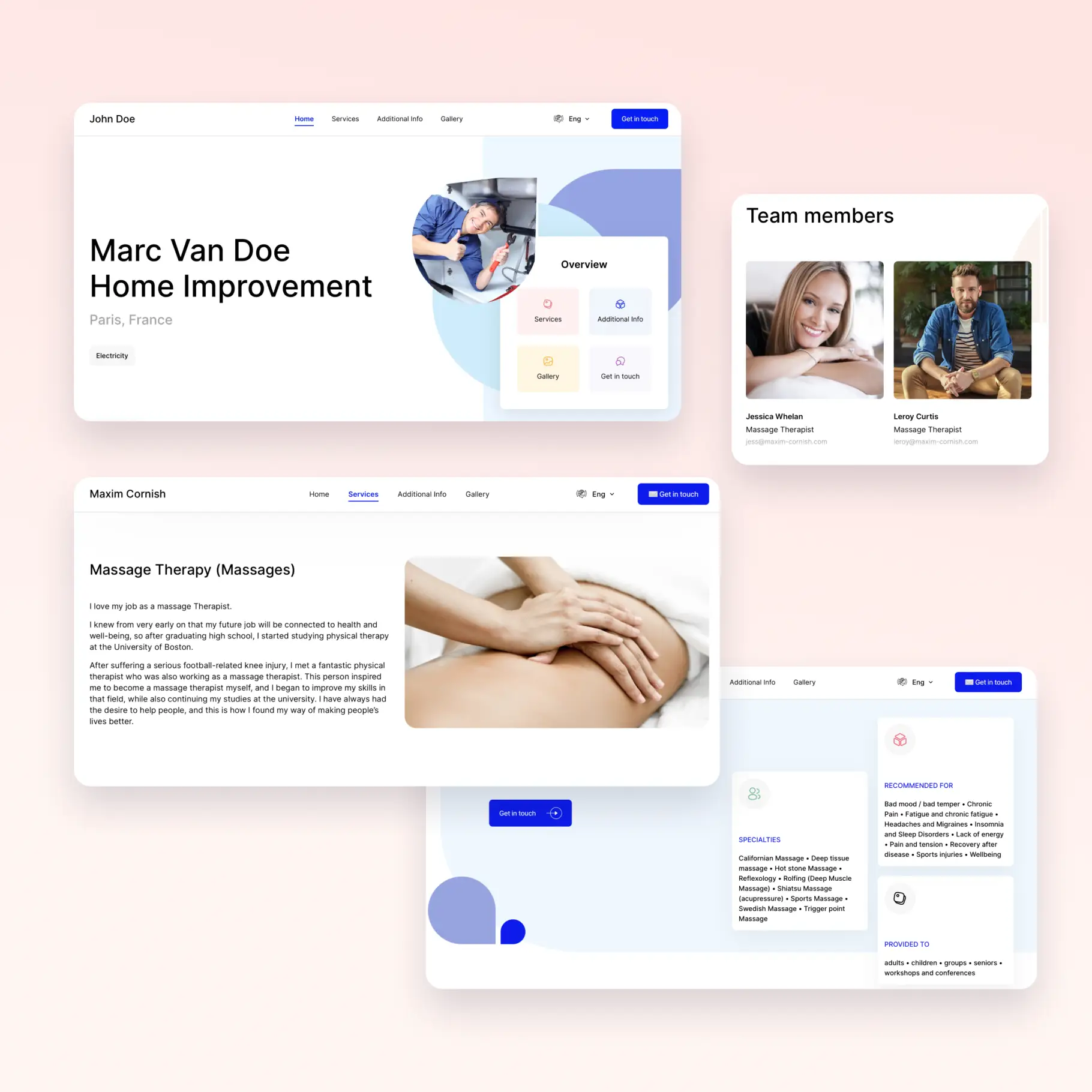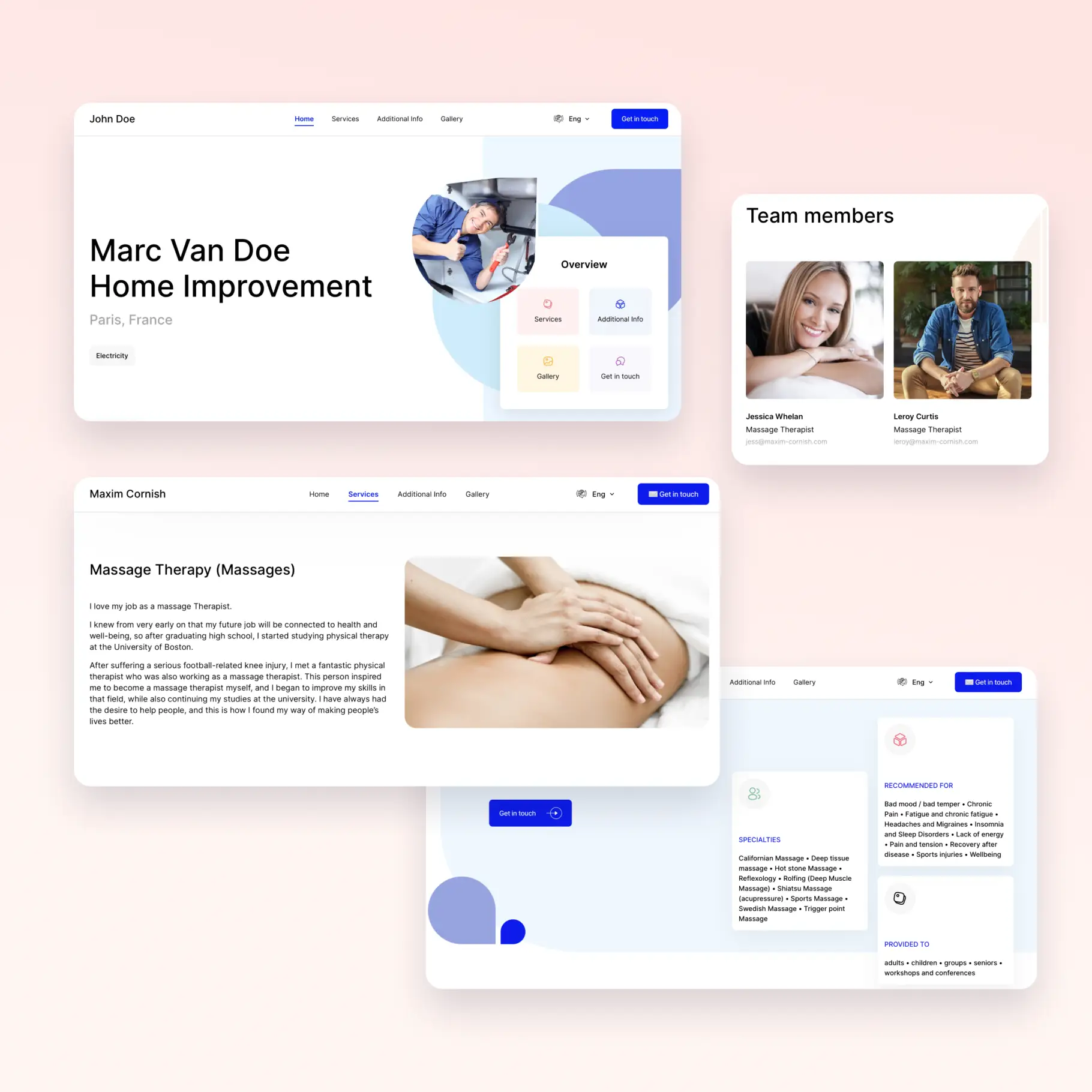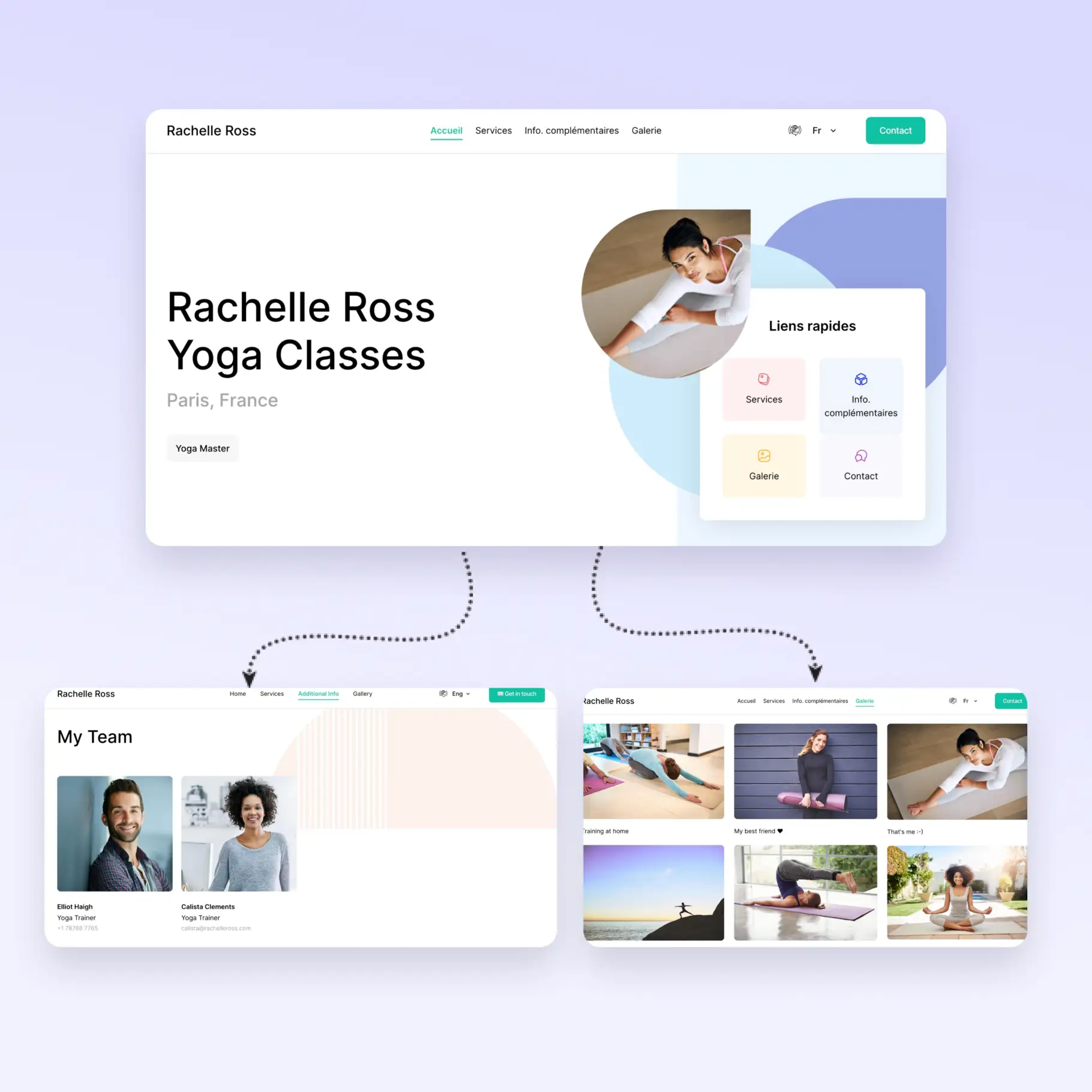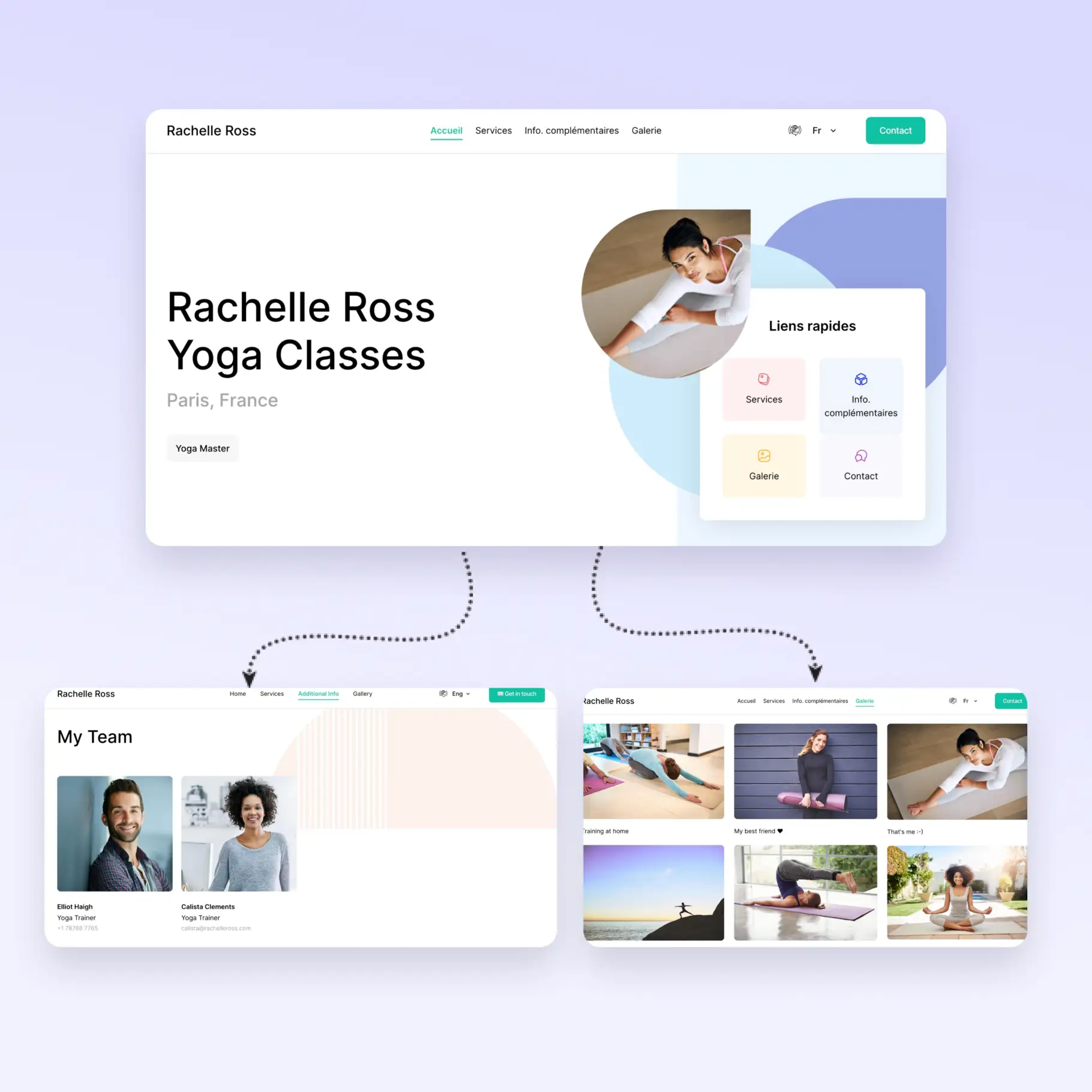 Beautiful Pre-Designed Templates
Every page of our templates is meticulously designed to showcase your company's details, services, specialties, media, and contact information in the most engaging and impactful manner.
Perfectely Adapted to Your Sector of Activity
From A like Acupuncture, E like Electrician or Z like Zumba instructor, Webfolio works flawlessly for thousands of sectors of activity, including yours.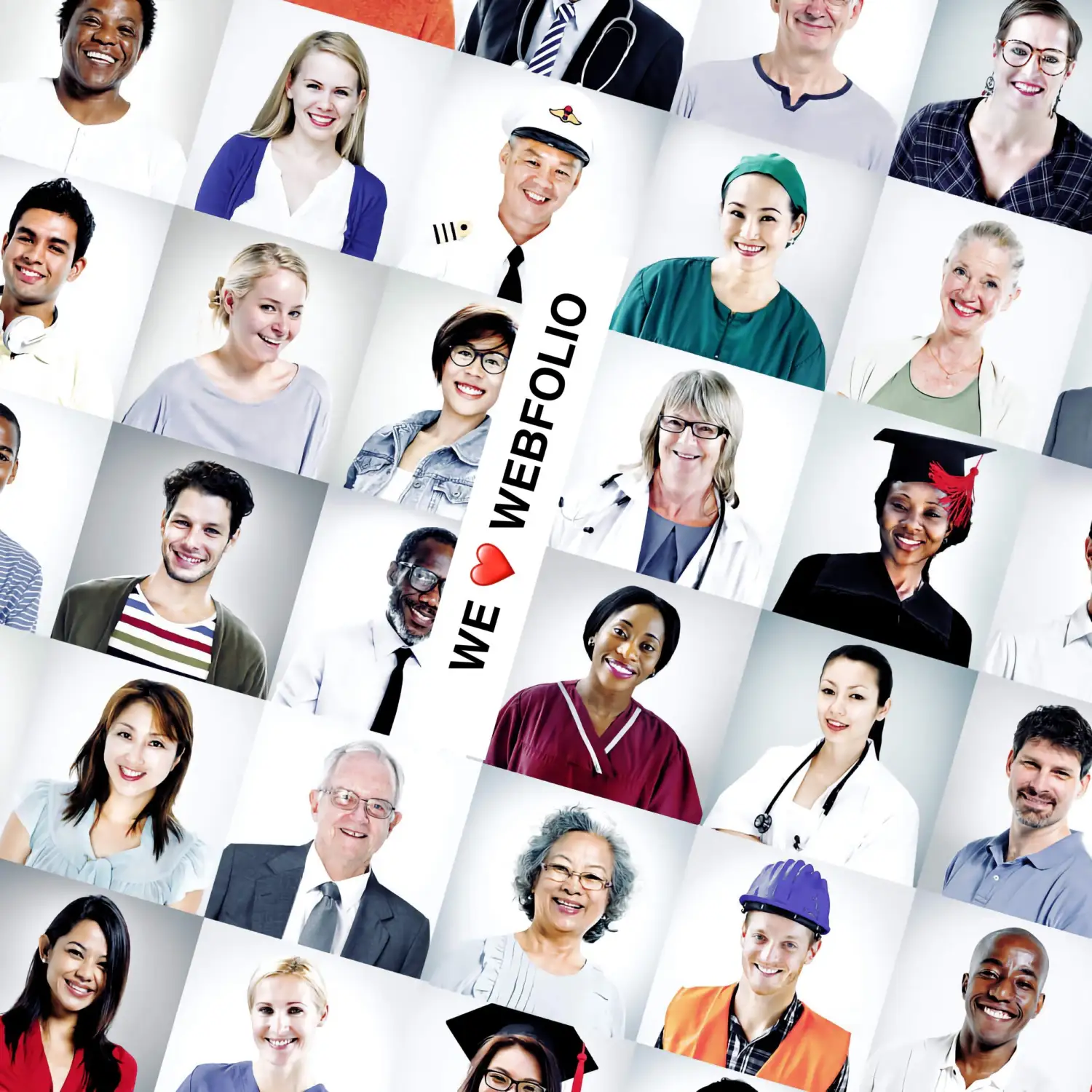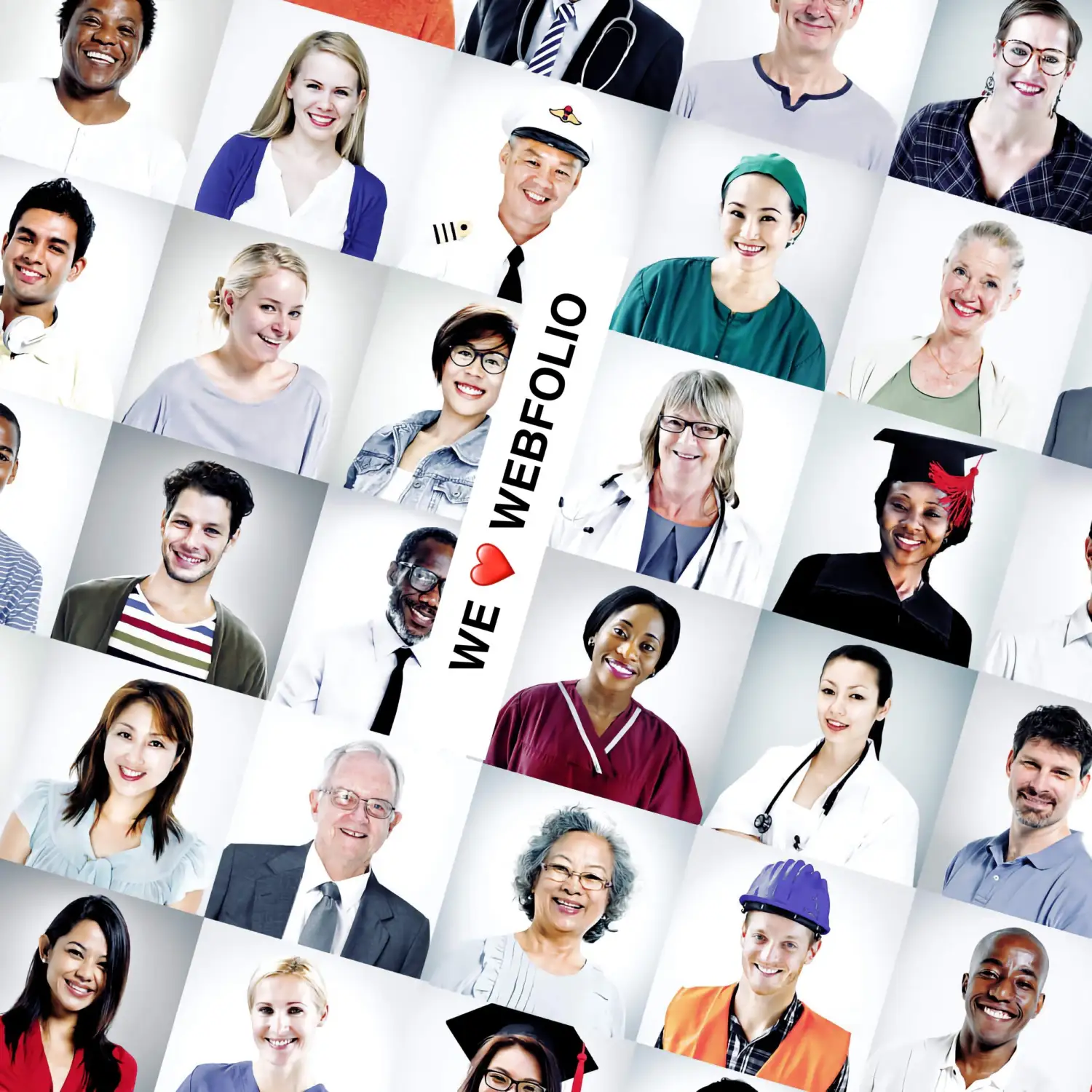 Self-Editable Content 24/7 for Free
Experience the convenience of updating your website from any location and on any device. With just a few clicks on your profile's dashboard, you can make changes whether you're using your desktop computer, tablet, or mobile phone.
General Information
Easily edit your contact details, working hours, social networks and more.
Services & Specialties
Make it easy for clients to understand what you're doing.
Pictures & Videos
Keep your visitors engaged with photos and videos.
… and much more
Bonus: Free Listing in Our Online Directory
+ Every website created through our platform receives a free listing in our exclusive online directory of professionals (currently in beta test).
+ Enjoy a bonus boost in visibility! Drive more traffic to your website and increase customer engagement.

"One of the best things about Webfolio is how easy it is to edit the content"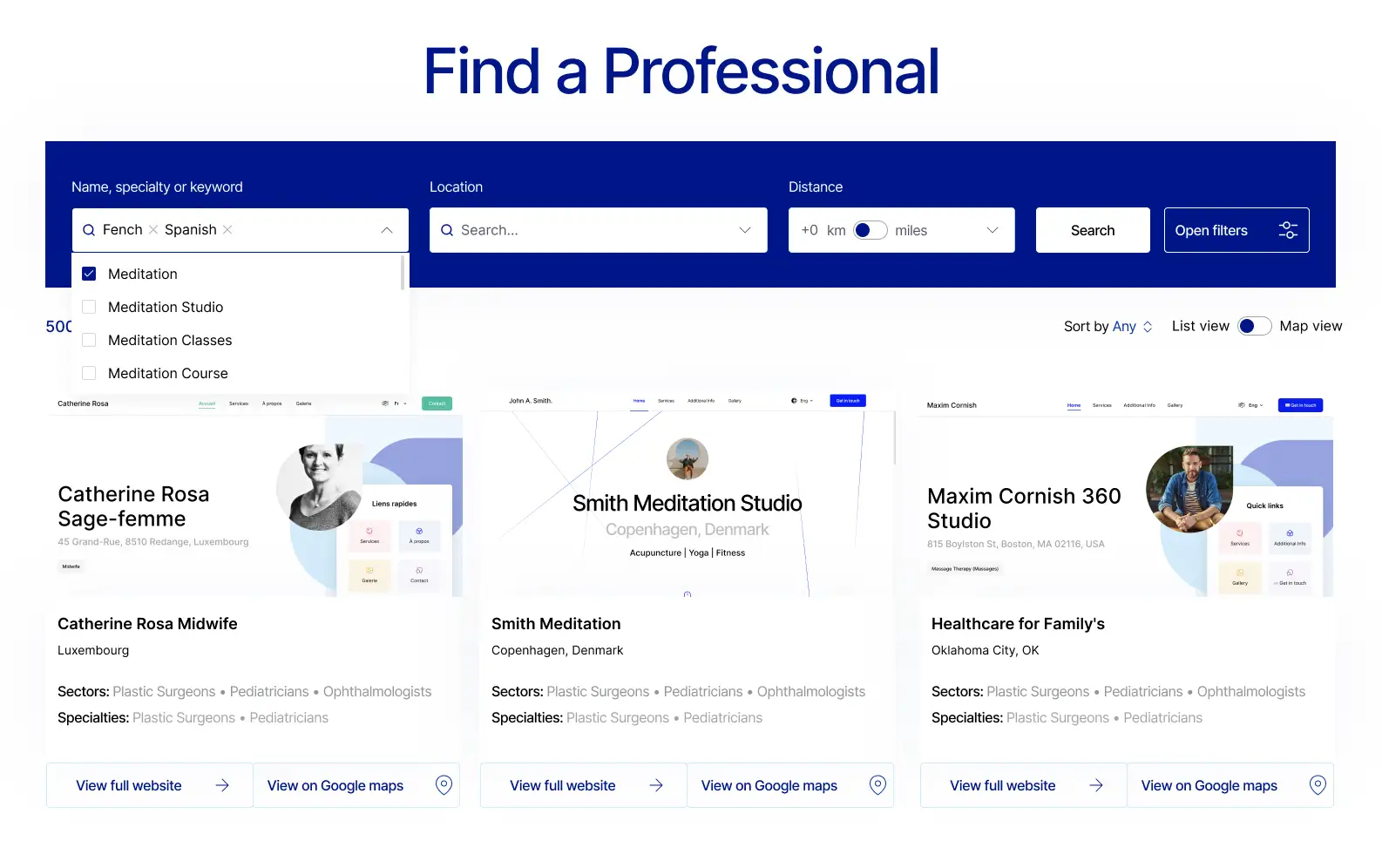 Learn About Webfolio's Other Features
How it works
Step-by-step guide to creating a website with Webfolio.
Pricing
Stop wasting time and money. Start for free and decide later.
Website templates
For those looking for a clean and contemporary look
Create a Website Now
Build your website in minutes with the only questionnaire-based site builder.
Explore all the features of Webfolio for 14 days, free of charge.
14-day free trial
Designed specifically for small businesses
Cancel anytime