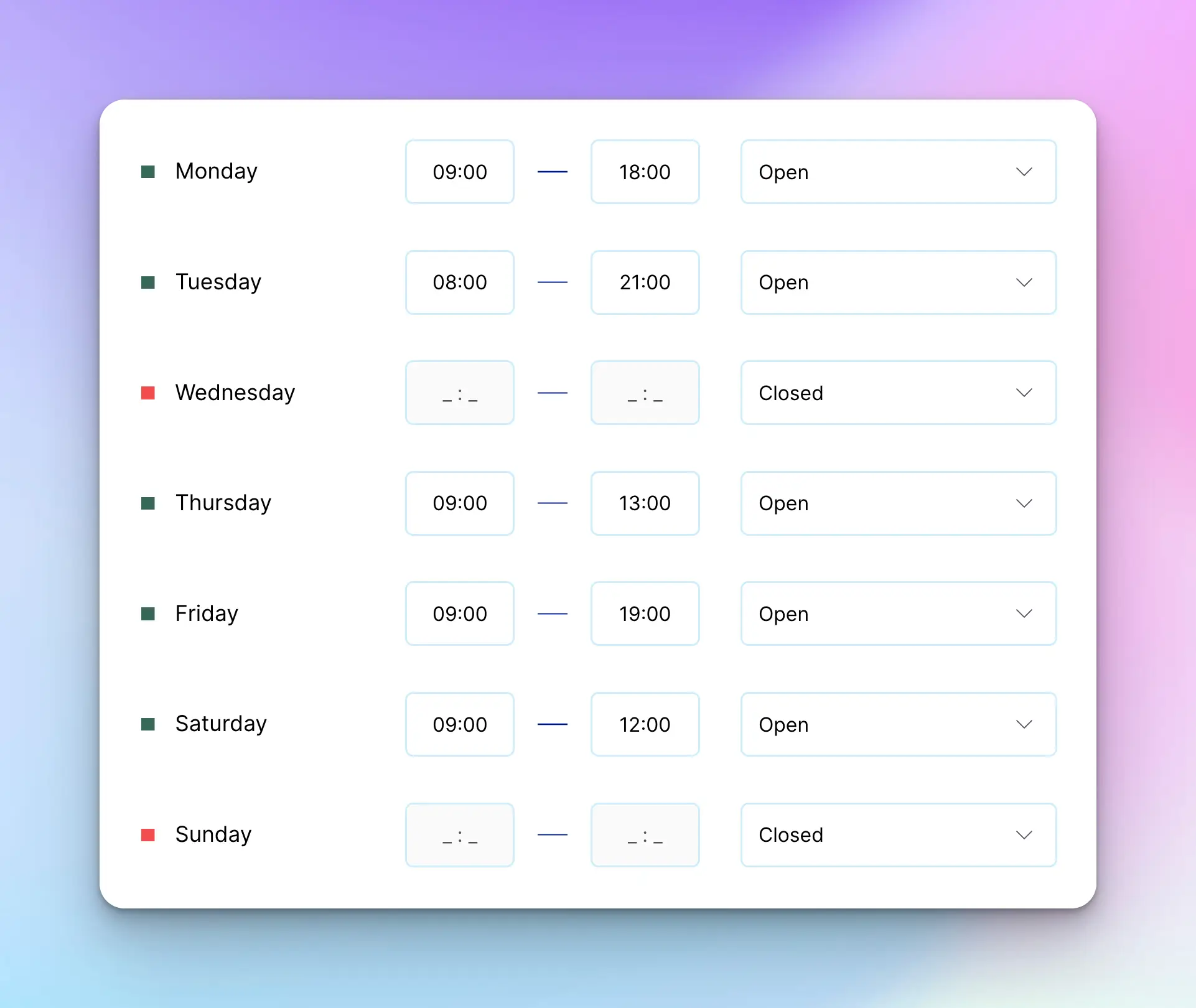 How to Indicate Your Business Hours on Webfolio
Understanding the importance of time, this guide simplifies how you can communicate your availability to your website visitors. Learn how to set your opening and closing hours using a 24-hour format on your Webfolio site, enabling your potential customers to easily determine when they can get in touch with you. Remember, clear communication sets the stage for effective business operations.
Introduction: Importance of Business Hours
As a business, accurately communicating your hours of operation is crucial. This gives your customers clarity about your availability and guides them to contact you or visit your premises at suitable times.
Utilizing the 24-Hour Time Format
To avoid any ambiguity associated with AM and PM, we ask you to provide this information in a 24-hour time format. This universal format will ensure that regardless of your website visitors' geographical locations, your operating hours will be clear to all.
For example, if your business operates from 8:00 am to 5:00 pm, you should enter your hours as 08:00 to 17:00.
Displaying Your Business Hours on the Website
This essential information will be displayed prominently on your website's contact page. A clear depiction of your business hours makes it straightforward for potential customers to know when they can reach out or plan a visit.
Importance of Regular Updates
Remember, keeping your working hours accurate and up-to-date is an ongoing task. Changes in your operational hours due to holidays, special events, or unforeseen circumstances should be updated on your website promptly. By doing so, you set clear expectations, avoid any potential confusion or miscommunication, and foster trust with your customers.