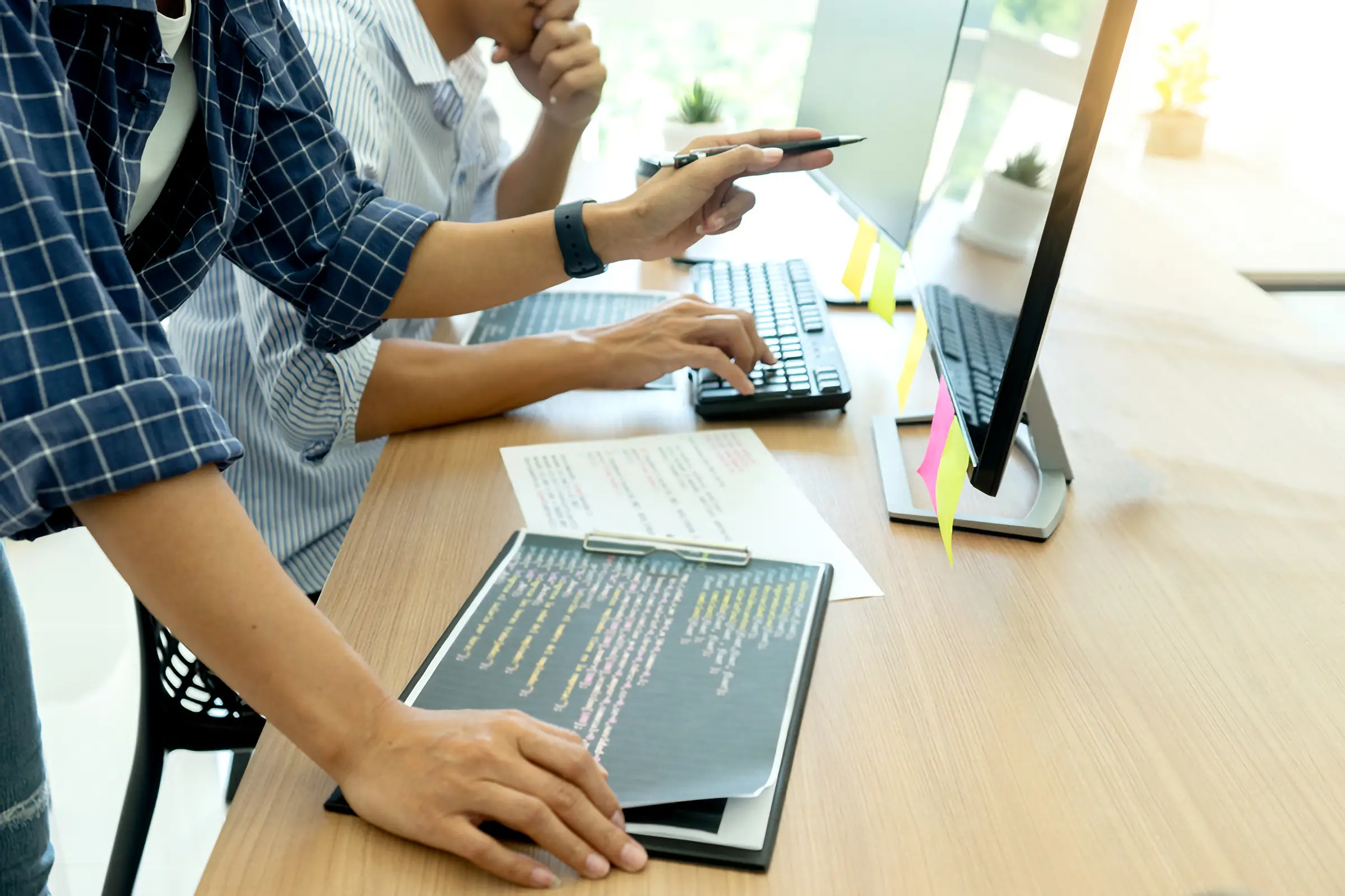 Why Your Online Business Needs a Website and How to Build One
In the age of social media dominance and endless opportunities for online entrepreneurship, you might have come across ads claiming that you don't need a website to run a successful online business. While it's true that some businesses can thrive without a website, this approach is similar to cooking dinner without a stove. Sure, you can get creative and work around it, but having a stove (or a website, in this case) will make things much easier and produce better results. In this article, we will explore the reasons why having a website is crucial for online businesses and guide you through the process of building one.
The Importance of Having a Business Website
A website is like your business's virtual storefront, and it serves several essential purposes:
Professionalism: A well-designed website gives your business credibility and legitimacy, which can attract potential customers and partners.
Visibility: A website helps your business rank higher on search engine results, increasing the chances of being discovered by potential clients.
Control: Owning a website allows you to control your brand's message, design, and content without being limited by the restrictions of social media platforms.
Lead Generation: A website enables you to collect and nurture leads through forms, email sign-ups, and personalized content tailored to your target audience.
Sales: A website provides a platform for selling products or services directly to customers, without relying on third-party platforms.
Choosing a Domain and Hosting Provider
Note: You can ignore this section if you're planning to use a website builder such as Webfolio, Wix or SquareSpace.
The first step in building your website is choosing a domain name, which will be your website's address on the internet. You can purchase a domain from various providers, such as Google Domains or GoDaddy.
Once you have your domain, you must decide on a hosting provider. This is where your website's files will be stored and made accessible to visitors. Vultr is also an excellent choice for hosting, as it offers a range of plans to suit different needs and budgets.
Designing Your Website: What Pages to Include
Many people over-complicate website design, but most websites only need about five main pages:
Homepage: This is the first page that visitors see when they enter your website. It should be visually appealing and provide an overview of your business's offerings.
Services or Shop Page: If you're selling products or services, you'll need a page where customers can browse and make purchases.
Blog or Gallery Page: Regularly posting content on a blog can improve your website's search engine optimization (SEO) and provide valuable resources for your audience. If you don't need a blog, we recommend creating a gallery page with pictures and videos.
About Page (i.e "additional information"): Tell your story and introduce your business, team, or mission to visitors.
Contact Page: Provide a way for potential clients and partners to get in touch with you.
You can use various tools to create these pages, but we recommend either WordPress or Squarespace. Choosing between these platforms depends on your preferences and needs:
WordPress: Ideal for those who enjoy customizing their website and are willing to invest time and effort into learning the platform. It offers extensive customization options and a vast array of plugins, but it can be complicated for beginners.
Squarespace: A more user-friendly option for those who want a professional-looking website without spending too much time on design and development. It offers sleek templates and a simpler interface but may not have all the features and customization options available in WordPress.
Webfolio: Designed specifically for small businesses, Webfolio is the easiest solution to obtain a good-looking website at a very affordable price.
Before deciding on a platform, ensure it meets three essential criteria: it must be easy to use, offer fast and reliable hosting, and provide a professional appearance for your website.
Building Your Website: A Squarespace Tutorial
Assuming you've chosen Webfolio as your platform, let's walk through the process of creating a basic website:
Sign up for a Webfolio account: Visit their website and create an account using your email address.
Customize your pages by answering the questionnaire: Answer a few questions about your services and business activities..
Choose a template: Webfolio offers a range of visually appealing templates. Browse through the options and select one that best fits your business's style and needs.
Choose a sub-domain or connect your domain: Once your website is ready, link it to your chosen domain or choose a free sub-domain (e.g. xyz.webfolio.com)
Webfolio offers different pricing plans, starting at $9.95 per month. Be sure to research each plan to find the best fit for your budget and needs.
Final Thoughts
In conclusion, having a website for your online business is not just a luxury but a necessity for success in today's digital landscape. Whether you choose WordPress or Squarespace, investing time and resources in building a professional and functional website will yield long-term benefits for your business. By following the steps outlined in this article, you'll be well on your way to creating a digital presence that can help you attract clients, generate leads, and grow your business.